The lectures will follow the new GF book by Aarne Ranta.
The GF book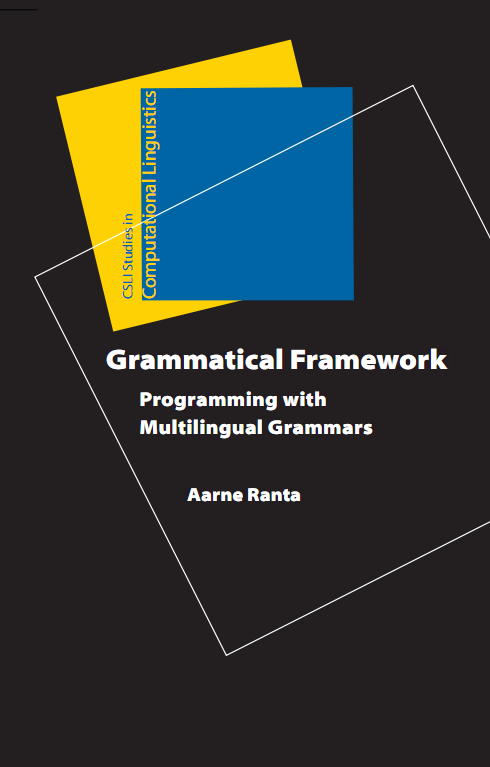 has appeared in print and can be purchased via several online stores. More details are available at the
Grammatical Framework book website
.
Students are also advised to take the online beginner's tutorial linked below before attending the school.